NOTICE:
For the last few months (since October 26th 2017 to be exact), we have noticed the sudden inactivity of the ex-Bureaucrat User:Fzs1904 and a gradual decline and outdating of this wiki's information, especially those regarding levels, episodes, and enumerations. From the 118th episode, Cherry Clearing and beyond have missing level pages and images, and much or the information regarding redesigns and enumerations are now out of date.
For the closing of this month and March, I will be here to work on extracting the levels of this game, as well as take a leadership role of the responsibilities of each of the other users.
In the initial stage, I will draft responsibilities and hours of the other users as well as add videos of each of the levels.
We want this game and this wiki to remain active, and so a new era of CCSSW shall dawn!
LATEST NEWS:
2018-10-xx: Memories no longer availlable.
2018-10-29: Danhalain.tecbobolan has been demoted of admin rights and indefinitely blocked by Marisa1980 due of his rank abuse and spamming summary edits (see Thread:57838 for more details) .
2018-10-05: For few hours ((c. 13h to 15h30), it was impossible to play Candy Crush Soda Saga in king.com due of bugs in king.com.
2018-10-01: Fzs1904 has been demoted of bureaucrat and admin rights by FANDOM Staff due of his inactivity.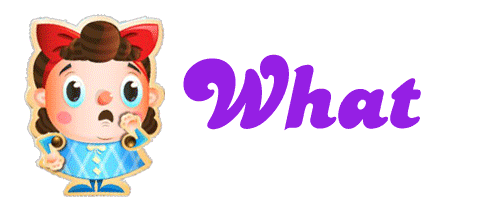 Candy Crush Soda Saga is a British developed game, developed by the second best Facebook developer King.com. Go on a sodalicious adventure to solve the mystery of where Tiffi went. Kimmy and Mr. Yeti investigate, with new dimensions for gameplay, new sodalicious episodes and new mouth-watering levels, Play now today! In the game you have the ability to Facebook Sync and battle against your fellow competitors. It was released on October 20th 2014 on Facebook, and on November 11th 2014 for Android and iOS.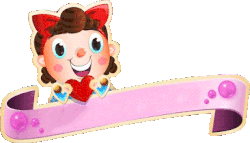 Candy Crush Soda Air Theme
King together with AirThemes presents the Candy Crush Soda SagaTM Theme! Download this theme and totally customize your Android device with really cool interactive features. Sweet! Candy Crush Soda Saga Theme features: • Tasty! lock screens with Candy and sounds from the game • A Live screen wallpaper with Kimmy as the main character to keep you company • Fully customised Candy Crush Soda Saga icons set • Interactive menus and widgets • Easy access to the official King.com and of course, to your favorite game
All these features are included in one simple install, just download and follow the onscreen instructions. For the lock screen to work you will need to disable any native Android lock screens. This is done in Android Settings under Screen lock menu item (make sure it is set to "None").
Already a fan of Candy Crush Saga? Like us on Facebook or follow us on Twitter for the latest news: facebook.com/CandyCrushSodaSaga twitter.com/CandyCrushSoda
-- -- -- -- -- -- -- -- -- -- -- -- -- -- -- -
By downloading this launcher, you are agreeing to our terms of service; http://about.king.com/consumer-terms/terms
-- -- -- -- -- -- -- -- -- -- -- -- -- -- -- - © 2016 King.com Ltd. "King", "Candy Crush Soda" and associated marks and logos are trade marks of King.com Ltd or related entities
Active Games
Unofficially Released Games
Vandalism Warning
The current vandalism warning is yellow.
(Update: 27 November 2018) Vandalism activity is increased due of the return of long-term abuser "Cluster vandal". See Special:RecentChanges to track page move vandalism and report it to admins whenever necessary.
The vandalism warning can be seen here.

---
The magic editor of Candy Crush Soda Wiki
Write the name of the article and instantly you will edit
Warning: Use this tool correctly. Misusage could result in getting blocked!
Candy Crush Soda Wiki Search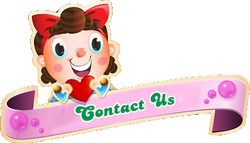 If you have any questions to ask don't be afraid! Our Admin Team are always here to help you: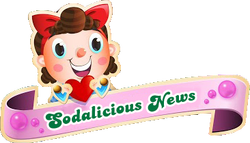 Throughout the Halloween season, I have been working behind the scenes to rebuild Candy Crush Soda wiki, after the departure of User:Fzs1904. Fortuna…

Read more >

I discovered that there are many IP addresses are indefinitely or too longly blocked. I unblocked most IP addresses because most IP addresses are dyn…

Read more >

Episode 164 w10 7 Sept 2018 episode 163

Episode 165 w10 14 Sept 2018 episode 164

Episode 166 w10 21 Sept 2018 episode 165

Episode 167 w10 28 Sept 2018 e…

Read more >

Hullo Candy Crushers!

You may notice that the activity and the quality of Candy Crush Soda Wiki has dropped drastically, due to the unexpected inactiv…

Read more >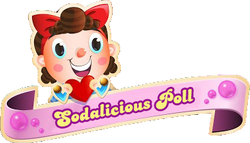 Which do you find better?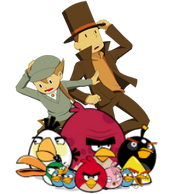 Puzzle Games
Go to these sites for info or for help with your own wiki!
Angry Birds • Bad Piggies • Bejeweled • Candy Crush Saga • Criminal Case • Dreams • HuniePop • ICO / Shadow of the Colossus / The Last Guardian • Inkagames English • Professor Layton • Scribblenauts • Super Monkey Ball • Tetris
Want your community included? See how!